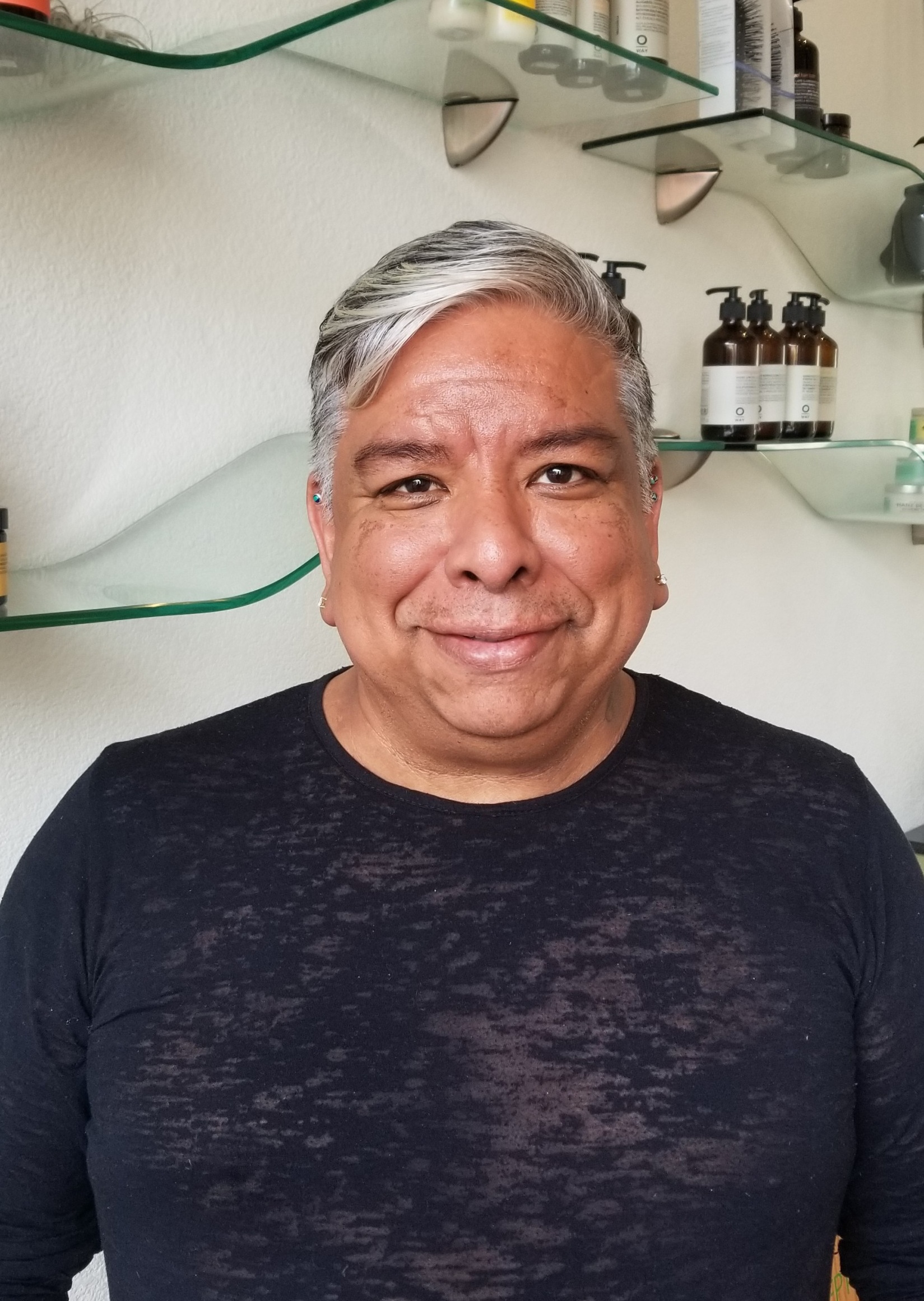 JOHN MARTINEZ
Senior Stylist / Independent Hair Artist
"You can never stop learning and creating new innovative techniques to make your clients happy ! Your hair is my canvas and I would love to show you what we can achieve together! "
John Martinez brings years of experience with Hair-coloring ,color correction ,cutting ,styling and hair texturing. He has been working in the salon industry since 1986 and participated in many design teams throughout California. He opened his very own hair salon in Sacramento California called Bliss salon in 2001, where he still works, sharing his time between Sacramento and San Francisco .John is very passionate about his clients and meeting their hair care needs. He specializes in a haircut, that is designed for the clients face shape and head shape called
Volumetric / Geometric cutting. John loves to inspire, create and educate his clients with his knowledge and creative eye from years of working behind the chair.
John is looking forward to meeting you in his chair at Ingenious Salon.
| | |
| --- | --- |
| Services | Price |
| | $85+ |
| | $70+ |
| | $35+ |
| | $45+ |
| | $55+ |
| | $0 |
| | $20 |
| | |
| --- | --- |
| Services | Price |
| Clay herbs & detox w/blow dry | $75+ |
| Clay herbs & detox w/no blow dry | $45+ |
| Scalp treatment w/blow dry | $75+ |
| Scalp treatment w/no blow dry | $65+ |
| Deep conditioning treatment w/blow dry | $75+ |
| Deep conditioning treatment w/no blow dry | $45+ |
| Malibu mineral treatment with service | $45+ |
| Oway rebuilding treatment w/infrared iron | $75+ |
| Conditioning Treatment with service | $25+ |
| | $45+ |
| | |
| --- | --- |
| Services | Price |
| Smooth ritual keratin treatment | $195+ |
| Smooth ritual maintenance | $95 |
| | $150+ |
| | $120+ |
| | $140+ |
| | |
| --- | --- |
| Services | Price |
| | $60+ |
| Blow dry with flat/curling iron finish | $75+ |
| | $100+ |
| | $85+ |
| | $150+ |
| Services | Price |
| --- | --- |
| Root color touchup &blow dry | $100+ |
| | $125+ |
| Root touchup to hairline & part w/ blow dry | $65+ |
| Root color touchup & haircut | $185+ |
| | $210+ |
| | $180+ |
| | $190+ |
| | $35+ |
| | $30+ |
| | $100+ |
| | $185+ |
| | $215+ |
| Partial highlight & haircut | $265+ |
| | $290+ |
| Root color touchup & partial highlight | $250+ |
| Root color touchup & full highlight | $295+ |
| | $130+ |
| | $205+ |
| | $225+ |
| Partial balayage & haircut | $290+ |
| | $310+ |
| | $25+ |
| | $25+ |
| | $20+ |
| | $50+ |