A few words about
About Our Salon
We are an organic concept unisex salon whose stylists specialize in bio-dynamic/organic color and precision haircuts. Our stylists have years of extensive training using Vidal Sassoon, Toni & Guy, and L'Oréal Professionnel techniques.We offer high quality services in a relaxed, nurturing clean air environment.
Tatyana Kosogina Recognized by Worldwide Who's Who 
for Excellence in Organic Salon Services
Source: Worldwide Who's Who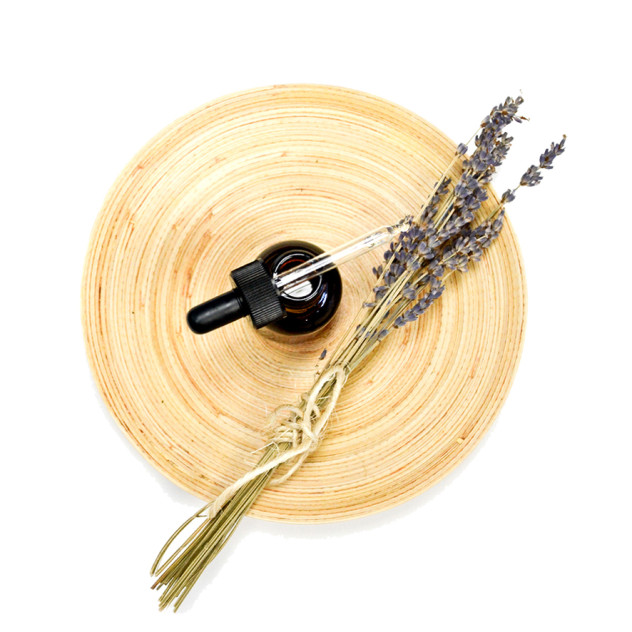 On August 15, 2012, Tatyana Kosogina, owner and regional educator for Organic Color Systems and stylist for Ingenious Organic Concept Salon, was recognized by Worldwide Who's Who for showing dedication, leadership and excellence in salon services.
Ms. Kosogina parlays 15 years of professional experience to her position as a stylist at several well known salons in San Francisco and now as the owner of Ingenious Organic Concept Salon. She is an expert in organic hair color, precision hair cutting using Vidal Sassoon and Tony & Guy techniques and bridal hair styling. In the past, Ms. Kosogina suffered from serious skin reactions and health problems after working with traditional ammoniated color lines that used a lot of harsh chemicals and harmful fumes. Now an advocate for vegan makeup and organic products, she uses the most natural permanent color available worldwide, free of ammonia, formaldehyde, resorcinol, thioglycolates and propylene glycol. She offers such products to both men and women. As the owner of her business, not only does she take great pride in servicing her clients and training her employees, she also takes charge of all business aspects, including taking inventory, purchasing, sales, marketing and finance. Having achieved years of success, she credits her dedication and hard work, along with her determination to offer a salon where clients would not have to worry about allergies and unhealthy fumes.
In 1995, Ms. Kosogina earned a bachelor's degree in music and piano while she was in Russia. In her spare time, she enjoys dancing, singing, traveling and playing piano.
Organic beauty is where GREEN becomes the new BLACK. Our colorists use earth-friendly color based on green chemistry to achieve excellent results without the use of harsh and toxic chemicals.

- The Ingenious Team
Oway Stylist Spotlight: Tatyana Kosogina

Source: Simply Organic Beauty, February 2016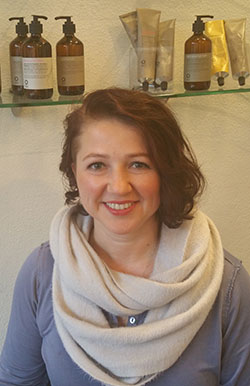 One of our 2016 goals is to create the largest community of Organic Hair Stylists.
To foster a place where pioneering beauty professionals can share their passion, creativity, and support for one another. Organic Hair Stylists are truly one-of-a-kind, and that's why every month we choose to spotlight one member of our rapidly growing community!
It's already February, and our newest Organic Way Colorist of the Month is Tatyana Kosogina!
She's been an inspiration in our Oway Holistic Hair Stylist Forum, displaying her stunning color transformations. Be sure to read her interview below and check out her gorgeous work!
Get to know Tatyana! Oway Hair Colorist
How long have you been an organic hair stylist and why is organic important to you?
I have been an Organic Stylist for a little over 5 years and I believe that clean air, clean water and clean products are key to the well being of stylists and clients.
What back bar products do you find most helpful? And what are your favorite retail items?
Hbalance, Rebuilding and Smoothing shampoos and treatments are the key to your success at the back bar. I also can't live without Glossy Nectar and Volumizing Root Spray.
What tips do you have for new users or those who are looking into purchasing Organic Way hair color and products?
Oway by far outperforms any line I have ever used in every aspect. Beautiful vibrant colors, simple to use and the cleanest ingredients available on the market today. By investing in Oway you are investing in your future of health and prosperity.
What benefits have you found from using social media and online colorist forums?
Online media and forums are a great way to gain more knowledge and learn from others at no cost!
How do you plan to keep yourself and your salon inspired in 2016?
I can't wait to join everyone in Florida for Train the Trainer and continue my growth by bringing new knowledge back to the salon and start teaching.
VISIT OUR SHOP FOR ORGANIC PRODUCTS
A little about us
What We Do
Visiting our salon means entrusting your hair and scalp to the most knowledgeable green hair care experts in San Francisco. Our priority is to provide the best care and advice to our dear customers. We are the best at what we do.