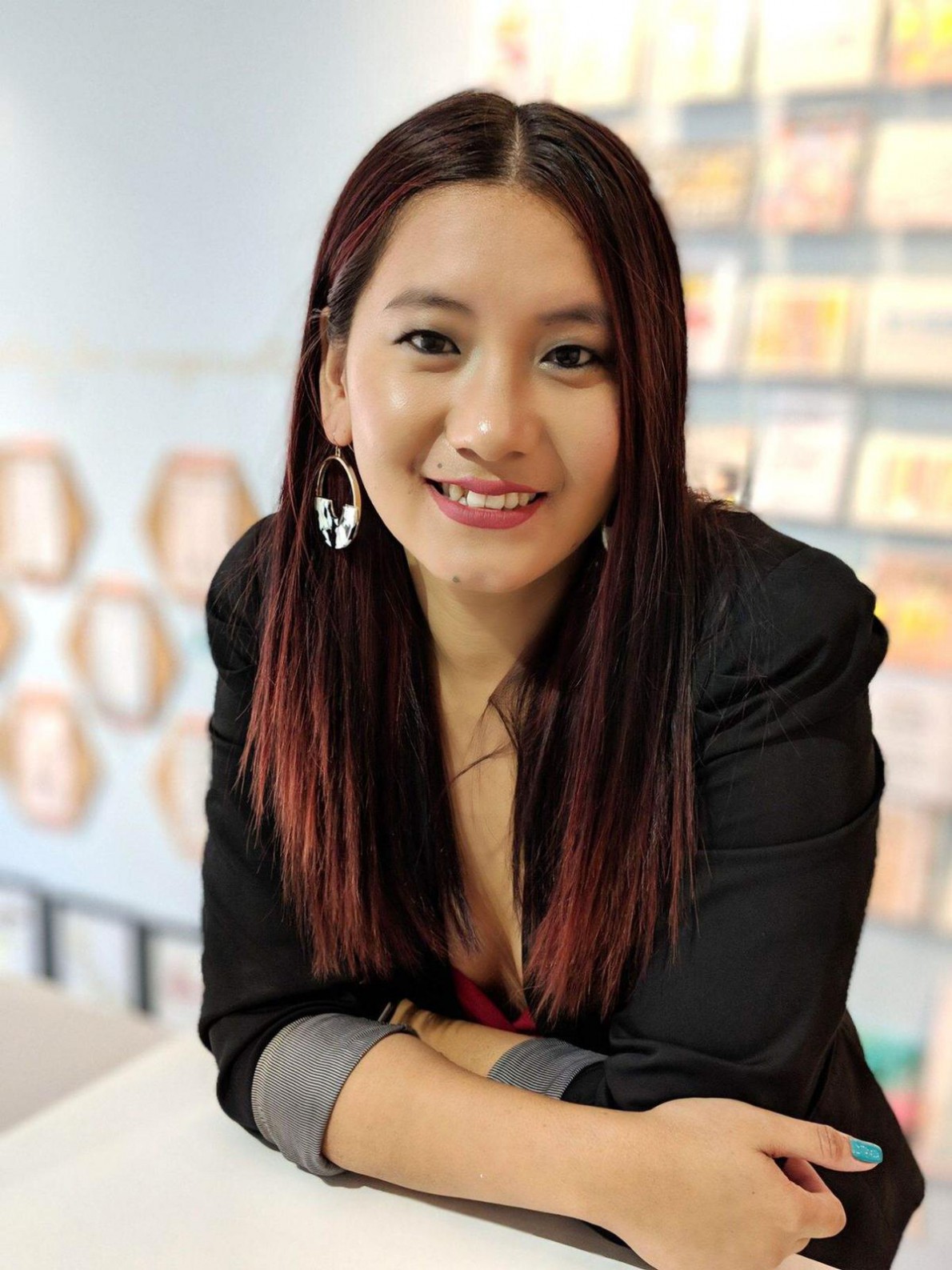 PASSANG TSAMCHOE
GAYA hair designs
"You don't have to be a movie star for me to do your hair. When you sit in my chair, you're my movie star."
Passang's lifelong passion for hairstyling began as a young girl growing up in southern India. There, she would spend many days styling and braiding the hair of her nieces in an effort to mimic that of her mother and sisters. In 2013, Passang completed her first course of study at the International Skin and Hair Academy in India. After relocating to the San Francisco Bay Area, she completed courses at Cinta Aveda Institute and became a licensed cosmetologist.
Ever-committed to the worlds of hair and fashion, Passang continues to explore and embrace the newest styling techniques and the latest trends while being skilled in achieving classic looks. This commitment assures her clients that they will always be walking out of the salon seeing themselves in a fresh way. With each client, she ensures that the health and integrity of the hair is the main priority when achieving any look. She utilizes the finest natural products whenever possible. She specializes in balayage and loves working with the client to carefully achieve the transformation they are looking for.
Her clients include, women of all ages and backgrounds, men and children. She has special expertise in cutting and styling the hair of clients with an Asian ethnic background.
Passang is dedicated to applying her style skillset in order to build confidence in others. That process begins with understanding each client as an individual. She loves to make people not only look beautiful but feel good about themselves inside and out.
Having passionately pursued her dream of being a hairstylist since she was young, Passang brings that same passion to clients while striving to make their own hair dreams come true.
| | |
| --- | --- |
| Services | Price |
| | $65+ |
| | $55+ |
| | $30+ |
| | $40+ |
| | $45+ |
| | $0 |
| | $20 |
| | |
| --- | --- |
| Services | Price |
| Clay herbs & detox w/blow dry | $70+ |
| Clay herbs & detox w/no blow dry | $35+ |
| Scalp treatment w/blow dry | $70+ |
| Scalp treatment w/no blow dry | $55+ |
| Deep conditioning treatment w/blow dry | $60+ |
| Deep conditioning treatment w/no blow dry | $35+ |
| Malibu mineral treatment with service | $40+ |
| Oway rebuilding treatment w/infrared iron | $70+ |
| Conditioning Treatment with service | $25+ |
| | $35+ |
| | |
| --- | --- |
| Services | Price |
| Smooth ritual keratin treatment | $175+ |
| Smooth ritual maintenance | $85 |
| | – |
| | – |
| | $130+ |
| | |
| --- | --- |
| Services | Price |
| | $55+ |
| Blow dry with flat/curling iron finish | $70+ |
| | $90+ |
| | $75+ |
| | $135+ |
| | |
| --- | --- |
| Services | Price |
| Root color touchup &blow dry | $85+ |
| | $110+ |
| Root touchup to hairline & part w/ blow dry | $60+ |
| Root color touchup & haircut | $150+ |
| | $175+ |
| | $150+ |
| | $170+ |
| | $25+ |
| | $20+ |
| | $90+ |
| | $155+ |
| | $195+ |
| Partial highlight & haircut | $220+ |
| | $260+ |
| Root color touchup & partial highlight | $235+ |
| Root color touchup & full highlight | $280+ |
| | $100+ |
| | $175+ |
| | $205+ |
| Partial balayage & haircut | $240+ |
| | $270+ |
| | $25+ |
| | $25+ |
| | $20+ |
| | $40+ |